Confirmed Service Customer
Came in for the first time to have my Mazda 2014 serviced (I bought the car at Carmax)Jonathan was great!
Madeline W.
Confirmed Service Customer
Made appt to have battery checked and asked to have routine service done at same time. Dropped the car off and it was ready and washed in a timely manner before my requested deadline. Happy customer!
Jennifer R.
Confirmed Service Customer
recall was completed. John took an interest in fixing my problem and did a great job.
William S.
Confirmed Sales Customer
The online ad with the description and clear photos was what caught my eye. I had to check it out as the deal seemed too good to be true. The sales personnel I interacted with (Gene) did not try to sell..sell..sell the car to me. I preferred that as there is no pressure and I could actually focus on the vehicle. The staff was courteous and worked with me to get me a great deal. the car checked out good. I would recommend this dealership to anyone that wants a good quality used car.
Pushkar V.
Confirmed Service Customer
brought my mazda 6 2016 in for oil change...will be coming back each time...happy with everything..very little wait time..loved the great free car wash and loved the check list showing what had been done..great experience..
Irene H.
Confirmed Service Customer
I brought my MAZDA CX5 in to be repaired after being informed there was a RECALL NOTICe re: LIFTGATE STAY DAMPERS- LEFT AND RIGHTThe car was repaired in a timley manner.I also received A FULL CIRCLE SERVICE which I did not expect and appreciated very much.
Ellza J.
Confirmed Sales Customer
Monica did very well as our salesperson.
Charles K.
Confirmed Service Customer
I took my car in for an oil change and because I heard a popping sound when I turned my wheel to the left. They replaced my struts and a few more things and replaced a Cv joint that was a month old that was leaking. I was given a very nice loaner vehicle for a week while mine was being repaired. I still hear the popping sound and I wished they had checked my headlights as that night when I got it back my R dim was out. I was given a 50$ coupon off the price of repair which was very nice.
Judy H.
Business Response
Judy - Thanks for bringing your vehicle in for service. If you're still experiencing issues, please give your advisor a call and they will be happy to bring your car back in so we can look at it again. We want to make sure you're completely satisfied! Sincerely - Mazda of Lake Lanier.
Confirmed Service Customer
Jonathan was great. He was very busy, yet took time with me both at drop off and pick up. I was very pleased with how quickly the service was done. I appreciate the excellent service.
Chris T.
Confirmed Service Customer
It was mostly a positive experience. I was offered a courtesy car as the technician was at lunch and unavailable to work on my car for my 1 pm appointment. I was happy not to sit in the waiting room and wait. I Received a call at 5:35 pm that my car was finished and the dealership closes at 6 pm. So I kept the loaner overnight and returned it the following morning. Everything went well, except for when I went to start my car. It didn't start! So they figured it out that the battery had died. Not sure why... no explanation offered. So far, my car is running fine - so hopefully all is well!
Teresa C.
Business Response
Teresa - Thank you for your feedback. Sorry that your car would not start when you came to pick it up; we're glad we could get that addressed for you. Please let us know if there's anything else we can do for you. We look forward to serving you again in the future. Sincerely - Mazda of Lake Lanier.
Confirmed Service Customer
The technician told me that I needed new tires, so rotating them would be a waste of money. I appreciated that honesty.
Jill K.
Confirmed Service Customer
Came in for a service on my 2015 Chevy Silverado. Everyone I came in contact with was extremely friendly and helpful. Also, the service manager, Amy Richardson, is awesome. Never been to any other dealership and witnessed a service manager so involved!
Brittany G.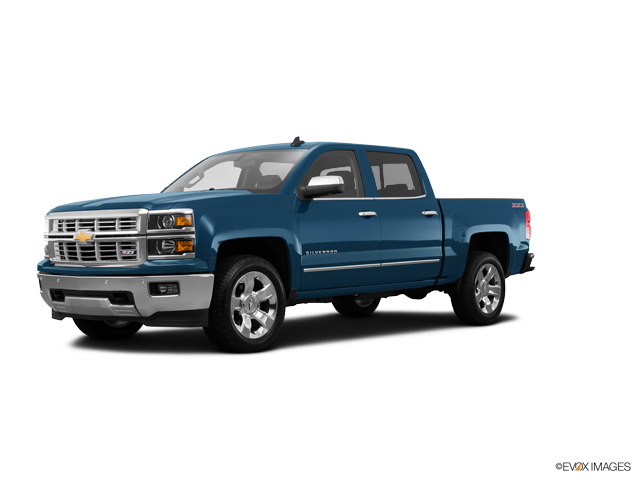 Confirmed Service Customer
Mazda CX5 for routine maintenance and recall. Service advisor was courteous and service completed in a timely manner with a clean returned to me.
Roger P.
Confirmed Sales Customer
I purchased a 2015 Mazda 6 and I'm very pleased with my experience. Nadir was kind and patient as he explained all the aspects of the car. He answered all my questions in a respectful and low-key manner. Of all the dealerships I visited before this one, Mazda of Lake Lanier was by far the best.
Gena G.
Confirmed Service Customer
Jonathan was great! Warm personality, eager to assist and kept me up-to-date of the status of auto. Thank you!
Karen E.
Confirmed Service Customer
The service department has been consistently very good . Unfortunately I can't say the same about the sales department which has left me with a bad taste in my mouth after the experience of purchasing my Mazda 6 Touring in August 2016 at Cadillac of Lake Lanier.
Kevin M.
Confirmed Service Customer
Went in for recall repairs. Service was great! Staff friendly, helpful. Customer service on point. Well satisfied. Thank you!
Carol W.
Confirmed Service Customer
The only work done (on my '13 CX5) was detailing and that looked good (9 out of 10).I assume the "unseen" work was done just fine, no problems. I especially appreciated getting a loaner for the couple days it took to finish the work. And they were very nice at the dealership.
Debra W.
Confirmed Service Customer
Able to get a ride to and from work. Maintenance was done on time. Good experience.
Sandra K.
Confirmed Service Customer
I brought in my 2012 Mazda3 for regularly scheduled maintenance. The staff was helpful and professional. I have brought my Mazda3 to the dealership over the last 4 years and I have been consistently pleased with the service performed on the vehicle. I have never had a problem with the staff. I do plan to continue to bring my Mazda3 to this dealership in the future.
Jordan W.