Confirmed Service Customer
It?s was awesome.
Maria S.
Confirmed Service Customer
The customer service from Brandi is excellent. I have only had maintenance work done, and so far it has all been good, although a bit expensive. I moved from Ohio, and the Mazda dealer there was a lot less expensive. I was not happy about the fact that you started charging a fee to use a credit card. I am a small business owner and I would never pass that along to my customers. I would think as a large company that is actually expanding, that you would not NEED to pass that on either. I would not purchase a car there for that reason, I would want to use my credit card for a significant down payment to earn the rewards on my card, but it wouldn't be worth it if I have to pay a large fee. Just some food for thought...
Linda E.
Confirmed Service Customer
It?s a good service, staff were accommodating especially to Ma?am Jenifer and Sir Jonathan .Thanks for the car washing.
Kathleen T.
Confirmed Service Customer
Everyone was great, mostly Brandy who was my point of contact. The work took a little longer than I expected, but I am very satisfied.
Tom S.
Confirmed Service Customer
Not happy that when using a debit card I was charged a "transaction fee." 3.25 charge on debit is robbery. They want me to pay by check? Is this 1990. I specifically said I would like to pay with debit card and cashier said its same price, after quoting me cash price. Was surprised that same price meant credit card price. I'm not sure I will be bringing my car back to this Mazsa dealership, which is a shame since I bought car protection from them. Not sure they are trustworthy. If they are willing to misrepresent a $4 charge who knows what they will misrepresent.
Patricia S.
Confirmed Service Customer
I bought 2 cars from the dealership because the service department really takes care of their customers. I only us the service department for all service and repairs
Linda D.
Confirmed Service Customer
I brought my 2018 Mazda6 in to have a tire replaced during my vacation. The night before I managed to puncture the tire after a Concert in Charlotte. They were able to get me in and replace my tire before my trip home. I made it home in one piece thanks to the replacement tire. Thanks for the service provided to me!
Mike S.
Confirmed Service Customer
we bought our daughter a 2013 Mazda CX5 from a used car dealership in Marietta earlier this year. While we had tires replaced and oil changed elsewhere, we felt it time to get some dealership service performed to maintain the car's performance.your crew, mainly dealing with Jonathan, was awesome. John called me with updates and suggested maintenance work throughout the process.We feel confident the car will be kept in good shape by your service department. We will be back with that vehicle.On a secondary note - we own a 2019 Subaru Outback ( 3rd one) and a Toyota Tacoma ( 2nd one). I would put your service department on par with our experiences at these other dealerships.
David K.
Flowery Branch
Confirmed Service Customer
Came in for an oil pan leak left with a rental for about a week which I did not mind. Service was top-notch would definitely use again.
Solomon S.
Confirmed Service Customer
A dealership decal was placed on my vehicle without my consent while getting a 40,000 mile service. My vehicle was not purchased from this dealership and there was no reason for this. Also, the staff was unprofessional.
Katherine J.
Business Response
Katherine - Thanks for your feedback, and we're sorry to hear you are disappointed. We use these decals to identify our VIP customers when they come in for service. Our service manager, Amy, has reached out to you and left messages regarding your concern. Please give her a call back when you get a chance so she may assist you further. Sincerely - Mazda of Lake Lanier.
Confirmed Service Customer
Mr . Jonathan was ver accommodating to us.The company has a good service on my car.Thank you ....
Kathleen T.
Confirmed Service Customer
Brandy was wonderful as a service adviser. My issue is that every time I come to the dealership for service, which I only service this car at your dealership, they always try to up sell. Also the cost of an oil change and tire rotation was $106.00, that is crazy even for synthetic oil.I am not sure I would come back myself. In fact I just recommended a friend to the dealership and he made a purchase. The sales person, Earl Roach, who I recommended never even sent or called to thank me.So I do not think I will be sending anyone that way.
Andy K.
Business Response
Andy - Thank you for your survey response. We're sorry to hear of your frustrations. Our advisors will recommend services according to your mileage at the time of service, and we encourage you to take advantage of our service specials, which you can find here: https://www.mazdaoflakelanier.com/ServiceAndPartsSpecials_D. We appreciate your referral, but it appears the issue was that your friend did not mention you by name. Sincerely - Mazda of Lake Lanier.
Confirmed Service Customer
Always courteous and follow up regarding the services being done is excellent
Roger P.
Confirmed Service Customer
Brought my Mazda 3 in because there was a leak and the carpet on the front and back drivers side was wet. They checked it out and found the cause. I havent driven it except to bring it home so Im not positive its fixed yet.
Georgia R.
Confirmed Service Customer
I bought 2 cars from then in the last 4 years because the service department is above average. I am 70 and a widow the taking care of me is very important
Linda D.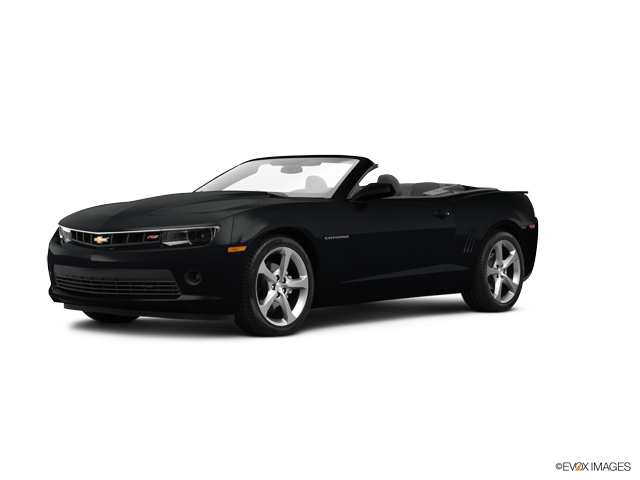 Confirmed Service Customer
Amy,Johnathan and Brandy made sure I was keep up with how long it was going to finish my car. The service I had done was extra things they thought that would help me keep up with taking care of my car.
Linda D.
Confirmed Service Customer
Was told I would receive service report in the mail. I never received it.
Terry D.
Business Response
Hi Terry - Thanks for bringing your truck in for service. Our cashier mailed your paperwork to you the next day as requested. We apologize if you haven't received it yet. Our service manager, Amy Richardson, has also reached out directly and left a voicemail. Please reach out to her if we can be of further assistance. Sincerely - Mazda of Lake Lanier.
Confirmed Service Customer
Everyone at the dealership was very helpful, and the service department is exceptional. Friendly, patient, and helpful.
Kimberly B.
Confirmed Service Customer
Personalized service. I didnt feel like a "number" at a big corporate dealership
Edward K.