Confirmed Service Customer
Great experience from start to finish. Jonathan greeted me and kept me updated about what my car needed. Very nice waiting area. Cashier was very friendly.
Janet M.
Confirmed Service Customer
The service was prompt, professional, and Brandy was both gracious & helpful.
Alisa T.
Clarkesville
Confirmed Service Customer
Very friendly and quick service. Only one problem, I had the recalled airbags replaced and the airbag warning light is still on.
Lesa U.
Confirmed Service Customer
Required repair was done as soon as part was received, as promised. Well done!Betty
Betty S.
Confirmed Service Customer
Brandy at the service desk was awesome she let me Know how long the wait would be and if it was more than a hour she would get a rental at no cost to me, she also offered the snacks on the counter, the mechanic let me know the other issues I had going on with my car. Overall best dealership I have been too.
Natrice W.
Confirmed Service Customer
I brought in my 2016 Mazda 6 for scheduled maintenance to keep my car running smoothly as possible
Christopher M.
Gainesville
Confirmed Sales Customer
Found a beautiful car and able to buy without the salesperson games I've experienced before in car buying, everyone was friendly, professional and got us on our way quickly.
Connie S.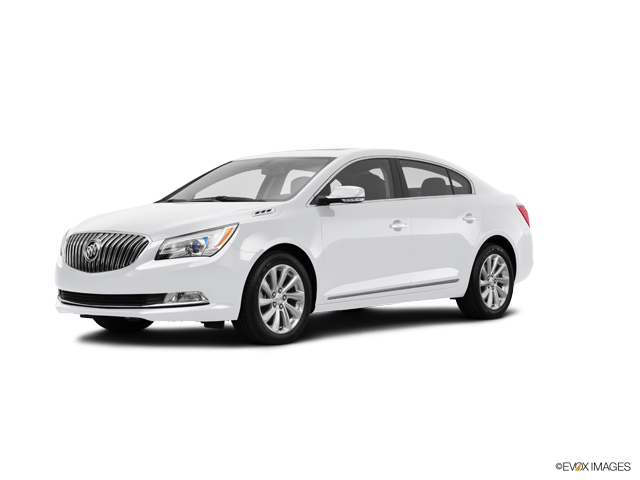 Confirmed Sales Customer
Thanks for your email. Beautiful blue Lexus. Exactly what my daughter wanted. Almost did buy it because salesman Nadar Quadar would not answer my questions and eventually stopped returning my emails or phone calls. I wrote a bad review (one star) on Car Gurus detailing the interaction with him. I just wanted an "out the door" price so I could compare with other sellers. He wanted me to see and drive the car but I am 250 miles away. Mr. Acock provided an answer to my terrible Car Gurus review, and listed his phone number. I called him and he and Earl Roach answered all my questions and we came to an agreement over the telephone and I purchased the car. Picked up the car Saturday. Your staff salesman, secretary, and finance guy were terrific especially Mr. Earl Roach. Tremendous service even on Saturday. You might need to re-look who handles your internet sales. Mr. Nadar Quadar blew the sale but Mr Acock and Earl Roach fixed it. Sorry for the bad review on Car Gurus but Mr. Nadar Quadar earned it. Mr. Acock and Mr. Roach deserve a 5 star. Sincerely:Craig Cameron and Casey Cameron
Craig C.
Confirmed Service Customer
Customer was outstanding. Johnathan went above and beyond when assisting. However, after repairs were made my engine is a lot louder when accelerating. My car always had a smooth drive and acceleration prior to the repair. Also, my check engine light came back on.
Maye S.
Business Response
Maye - Thank you for your feedback. We're glad that you enjoyed the experience when you came in. We're sorry to hear about the issues that you're still having. Please give your service advisor a call, and we will be happy to bring your vehicle back in to diagnose it further. Thank you, and we look forward to seeing you soon. Sincerely - Mazda of Lake Lanier.
Confirmed Service Customer
Was very happy with the service. Staff was extremely helpful. The waiting area was clean and all the drinks and snacks were in order. Our time just flew by. Thank you. Mr. And Mrs. Corsini
Anthony C.
Confirmed Service Customer
My first trip to your dealership and I must say the Service Team from the moment I arrived and book the car in were extremely efficient and professional in their dealing with me. Being a training specialist for the past 40 years I enjoy seeing a well managed and smooth operation. It was apparent that you company emphasis is on total customer satisfaction. During the visit I did manage to speak with a couple of the Sales Team who were also very helpful and followed up with a call the next day.So all in all I can say I had a pleasant experience at Mazda of Lake Lanier.
Steve P.
Confirmed Service Customer
The service personnel were courteous and helpful. The waiting area was very nice. The changing of the airbags was done in a decent period of time and my car was washed which I didn't expect.
Ken G.
Confirmed Service Customer
Service is prompt, car is always returned clean. Staff is courteous.
Clifford G.
Confirmed Service Customer
It was a little difficult finding where I needed to go for the service. Usually it wouldn't be that big of a deal, but this time it was raining and I had a two year old in tow. A little more signage would be helpful. Once I was in the right place though, I was well taken care of. The waiting area was comfortable, staff was friendly and kept me updated on progress, and it was one of my better experiences at a dealership (especially having a little one.)
Kasey D.
Confirmed Service Customer
Took my 2013 Mazda CX-9 in for an air bag safety recall. Service was excellent. Amy was very pleasant & her customer service was excellent (*****). All staff members at this dealership were friendly. Appreciated the courtesy car wash. Great job.
Joyce G.
Confirmed Service Customer
My old truck is unique and difficult to work On...these guys went above and beyond to do a great job, Shane in parts came up with everything we needed to fix suspension,Allignment hubs, and bearings, then we got to do brakes. Everybody helped r3 techs! John Nick,and Tevin. Tough job, but these guys are tougher. Any shop can do the easy one.
Gene D.
Braselton
Confirmed Service Customer
The Service Team at Lake Lanier Mazda/Cadillac was Accommodating to My needs Very Pleasant Experience!
Courtney B.
Confirmed Service Customer
I made an appointment for 1 PM. I was told it should take about an hour or an hour and half. After waiting for 2 hours I went to ask the service desk if the care was ready. I was advised it would another 15 minutes. Then 45 minutes later the car was ready but not the 'paperwork' but they said rather then keeping me waiting it would be mailed.Your display sign says respect your customer's time. ????
Ronald W.
Business Response
Ronald - Thank you for taking the time to give us your feedback, and for speaking with our service manager, Amy. The airbag recall you came in for could take up to 3 hours to perform. We always welcome you to use our shuttle service or a loaner vehicle so you don't have to wait. Sincerely - Mazda of Lake Lanier.
Confirmed Service Customer
Arrived at 11:30 am for an 11:45 appointment. Service entailed oil change and minor dianostics (which showed nothing). Car wasn't finished until nearly 2pm. For about an hour between 12:30 and 1:30, no one was around. It appeared actually to be closed for lunch. Why make an appointment just before lunch when you know the customer will be waiting an hour with no services performed. Also had to argue about a military discount (I am retired military and was told the discount only applied to "high ticket" items, even though this was not stated on the coupon). Probably won't be back.
George J.
Business Response
George - Thank you for your feedback. We apologize fort eh delay; when there is an intermittent issue, as was the case with your vehicle, it could take several hours to diagnose. We welcome you to use our shuttle service or loaner vehicle so that you don't have to wait. We're glad you were able to take advantage of the military discount, but this unfortunately cannot be combined with other discounts. Please let us know if you have any other questions we may answer for you. Sincerely - Mazda of Lake Lanier.
Confirmed Service Customer
Dealer replaced battery under warranty and serviced vehicle (oil change , filter tire rotation. No issues with work , car was returned clean.
Mark C.