Confirmed Service Customer
Personalized service. I didnt feel like a "number" at a big corporate dealership
Edward K.
Confirmed Service Customer
Mazda 6 for rotation and oil changeAlso to look at entertainment/GPS display.Service dept was very nice and thorough. No issuesMazda needs to work on its display. It does not display any pictures of songs being played on satellite radio or CD; only with songs on phone via Bluetooth. All the other car companies have that
Guillermo P.
Confirmed Service Customer
I brought my 2008 Mazda in with 201,000 miles for an oil change and check up. I have alway been treated good. Even Jonathan (service rep)came and offered condolences on the recent passing of my sister. These guys are great.
Judy H.
Confirmed Sales Customer
Nice experience. No pressure or trying to ram a sale down our throats.
Steven G.
Confirmed Service Customer
I left my car on Memorial Day (hardly any other customers) yet they didnt finish that day.Racked up about $1000 more than anticipated in repairs. Car was promised by noon next day...went to pick it up at 2 and it was 2:45 before car was re
Georgia R.
Business Response
Georgia - Thank you for bringing your Mazda3 in for service. During the multipoint inspection, our technician found other items that needed to be repaired. We want to ensure these repairs are done correctly, and appreciate your patience. Thank you for your business - we look forward to serving you again in the future. Sincerely - Mazda of Lake Lanier.
Confirmed Service Customer
Confirmed Service Customer
I scheduled a 7:45am appointment to have my wife's car serviced (oil change, tire rotation, air filter, inspection). I requested a courtesy car when I called to schedule the appointment. My wife arrived at the dealership at 7:30 to drop off the car. After waiting for half an hour she was told that they could not find the keys to the courtesy car and someone from the dealership drove her to work. They contacted her to tell her the car was ready around 2:00 but no one was available to pick her up until 4:15pm. The service performed should have taken about an hour or maybe 2, but she was stuck at work for 8 hours without her car. This is unprofessional and unacceptable. They did wash the car while it was there, which is nice but that does not make up for the poor service. I don't understand how a car dealership can loose the keys to one of their cars. We chose Lake Lanier Mazda because the location and courtesy car option should have made the experience convenient for my wife, but this turned out to be far from convenient. We are dissatisfied.
Brett G.
Confirmed Service Customer
Great experience from start to finish. Jonathan greeted me and kept me updated about what my car needed. Very nice waiting area. Cashier was very friendly.
Janet M.
Confirmed Service Customer
The service was prompt, professional, and Brandy was both gracious & helpful.
Alisa T.
Clarkesville
Confirmed Service Customer
I believe we were upsold to the Max. Quoted things the car did not truly need at this time. Pricing on a tail light was 4x what I could have paid for online. When I questioned I was told they would look for a coupon to reduce cost. When we picked up car they said it was adjusted down but it had not after review. Not a good experience.
Connie T.
Business Response
Connie - Thank you for your feedback. We want our customers to have a good experience, and sorry to hear that you were frustrated. You can find our service specials and coupons here: https://www.mazdaoflakelanier.com/ServiceAndPartsSpecials_D. If you have further questions about the charges, please let us know and we'd be happy to provide further explanation. Sincerely - Mazda of Lake Lanier.
Confirmed Service Customer
Very friendly and quick service. Only one problem, I had the recalled airbags replaced and the airbag warning light is still on.
Lesa U.
Confirmed Service Customer
Required repair was done as soon as part was received, as promised. Well done!Betty
Betty S.
Confirmed Service Customer
Brandy at the service desk was awesome she let me Know how long the wait would be and if it was more than a hour she would get a rental at no cost to me, she also offered the snacks on the counter, the mechanic let me know the other issues I had going on with my car. Overall best dealership I have been too.
Natrice W.
Confirmed Service Customer
I brought in my 2016 Mazda 6 for scheduled maintenance to keep my car running smoothly as possible
Christopher M.
Gainesville
Confirmed Sales Customer
Found a beautiful car and able to buy without the salesperson games I've experienced before in car buying, everyone was friendly, professional and got us on our way quickly.
Connie S.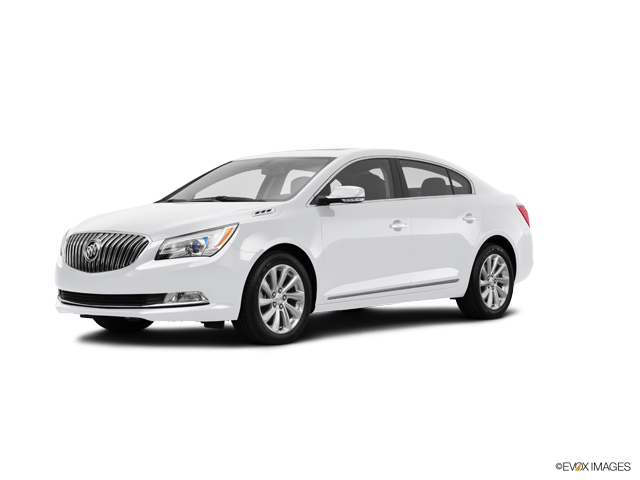 Confirmed Sales Customer
Thanks for your email. Beautiful blue Lexus. Exactly what my daughter wanted. Almost did buy it because salesman Nadar Quadar would not answer my questions and eventually stopped returning my emails or phone calls. I wrote a bad review (one star) on Car Gurus detailing the interaction with him. I just wanted an "out the door" price so I could compare with other sellers. He wanted me to see and drive the car but I am 250 miles away. Mr. Acock provided an answer to my terrible Car Gurus review, and listed his phone number. I called him and he and Earl Roach answered all my questions and we came to an agreement over the telephone and I purchased the car. Picked up the car Saturday. Your staff salesman, secretary, and finance guy were terrific especially Mr. Earl Roach. Tremendous service even on Saturday. You might need to re-look who handles your internet sales. Mr. Nadar Quadar blew the sale but Mr Acock and Earl Roach fixed it. Sorry for the bad review on Car Gurus but Mr. Nadar Quadar earned it. Mr. Acock and Mr. Roach deserve a 5 star. Sincerely:Craig Cameron and Casey Cameron
Craig C.
Confirmed Service Customer
Customer was outstanding. Johnathan went above and beyond when assisting. However, after repairs were made my engine is a lot louder when accelerating. My car always had a smooth drive and acceleration prior to the repair. Also, my check engine light came back on.
Maye S.
Business Response
Maye - Thank you for your feedback. We're glad that you enjoyed the experience when you came in. We're sorry to hear about the issues that you're still having. Please give your service advisor a call, and we will be happy to bring your vehicle back in to diagnose it further. Thank you, and we look forward to seeing you soon. Sincerely - Mazda of Lake Lanier.
Confirmed Service Customer
I brought in my 2008 Mazda 6 for an intermittent starting/idling problem. The service department was unable to replicate or diagnose the problem over a two-week period. I understand that intermittent problems are the hardest to solve, and the tech impressed me with his knowledge, logical approach, and determination. But annoyingly, when I retrieved my car, the gas tank was "below empty" even though I recall that it was nearly full when I brought the car in, and two brand new containers of Heet and starting fluid were missing from the console.
Clyde M.
Business Response
Clyde - Thank you for taking the time to provide your feedback. We're sorry to hear that you are having an issue with your Mazda 6. We drove your vehicle while we had it according to your request, and so we could attempt to duplicate the problem you were having - that's why the fuel level was lower when you picked it up. We have also looked into the containers of Heet and starting fluid, and our technicians did not recall seeing them when the vehicle was brought in for service. Please let us know if there's any other questions we can answer for you at this time. Sincerely - Mazda of Lake Lanier.
Confirmed Service Customer
I was not satisfy that it took 3 days to do my car. I was told to drop on Thursday and they would do the air bags that day in 2 hrs then startto do the arm control that afternoon be finished by Friday with my car. Turns out they didnt do my car Thursday and did my air bags started early Saturday and finally finished around 2pm Saturday. Then I turn at my driveway and the air bag on panel starts coming out because it was snapped on right. So i had to come back Monday to get it fixed. Do i was not happy with my service.
Elrod B.
Business Response
Elrod - Thanks for bringing your vehicle in for the recall. We're sorry about the issues you encountered - on older vehicles, we sometimes encounter issues with parts stuck or rusted in place, which means that it takes longer to repair. We appreciate your patience and understanding, and hope to serve you again in the future. Sincerely - Mazda of Lake Lanier.
Confirmed Service Customer
Was very happy with the service. Staff was extremely helpful. The waiting area was clean and all the drinks and snacks were in order. Our time just flew by. Thank you. Mr. And Mrs. Corsini
Anthony C.