Confirmed Service Customer
Brandy at the service desk was awesome she let me Know how long the wait would be and if it was more than a hour she would get a rental at no cost to me, she also offered the snacks on the counter, the mechanic let me know the other issues I had going on with my car. Overall best dealership I have been too.
Natrice W.
Confirmed Service Customer
I brought in my 2016 Mazda 6 for scheduled maintenance to keep my car running smoothly as possible
Christopher M.
Gainesville
Confirmed Sales Customer
Found a beautiful car and able to buy without the salesperson games I've experienced before in car buying, everyone was friendly, professional and got us on our way quickly.
Connie S.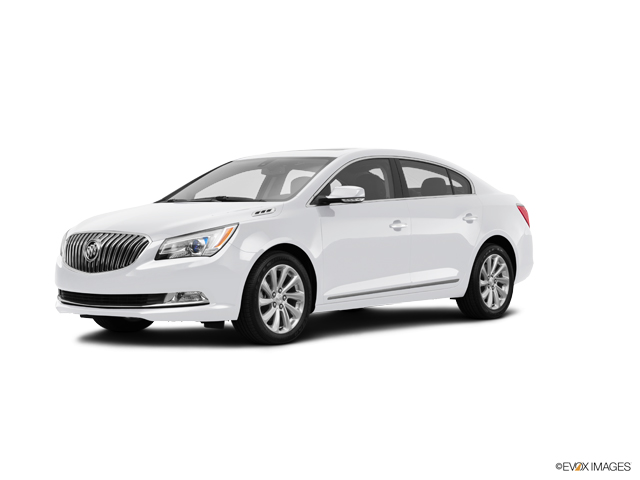 Confirmed Sales Customer
Thanks for your email. Beautiful blue Lexus. Exactly what my daughter wanted. Almost did buy it because salesman Nadar Quadar would not answer my questions and eventually stopped returning my emails or phone calls. I wrote a bad review (one star) on Car Gurus detailing the interaction with him. I just wanted an "out the door" price so I could compare with other sellers. He wanted me to see and drive the car but I am 250 miles away. Mr. Acock provided an answer to my terrible Car Gurus review, and listed his phone number. I called him and he and Earl Roach answered all my questions and we came to an agreement over the telephone and I purchased the car. Picked up the car Saturday. Your staff salesman, secretary, and finance guy were terrific especially Mr. Earl Roach. Tremendous service even on Saturday. You might need to re-look who handles your internet sales. Mr. Nadar Quadar blew the sale but Mr Acock and Earl Roach fixed it. Sorry for the bad review on Car Gurus but Mr. Nadar Quadar earned it. Mr. Acock and Mr. Roach deserve a 5 star. Sincerely:Craig Cameron and Casey Cameron
Craig C.
Confirmed Service Customer
Customer was outstanding. Johnathan went above and beyond when assisting. However, after repairs were made my engine is a lot louder when accelerating. My car always had a smooth drive and acceleration prior to the repair. Also, my check engine light came back on.
Maye S.
Business Response
Maye - Thank you for your feedback. We're glad that you enjoyed the experience when you came in. We're sorry to hear about the issues that you're still having. Please give your service advisor a call, and we will be happy to bring your vehicle back in to diagnose it further. Thank you, and we look forward to seeing you soon. Sincerely - Mazda of Lake Lanier.
Confirmed Service Customer
I brought in my 2008 Mazda 6 for an intermittent starting/idling problem. The service department was unable to replicate or diagnose the problem over a two-week period. I understand that intermittent problems are the hardest to solve, and the tech impressed me with his knowledge, logical approach, and determination. But annoyingly, when I retrieved my car, the gas tank was "below empty" even though I recall that it was nearly full when I brought the car in, and two brand new containers of Heet and starting fluid were missing from the console.
Clyde M.
Business Response
Clyde - Thank you for taking the time to provide your feedback. We're sorry to hear that you are having an issue with your Mazda 6. We drove your vehicle while we had it according to your request, and so we could attempt to duplicate the problem you were having - that's why the fuel level was lower when you picked it up. We have also looked into the containers of Heet and starting fluid, and our technicians did not recall seeing them when the vehicle was brought in for service. Please let us know if there's any other questions we can answer for you at this time. Sincerely - Mazda of Lake Lanier.
Confirmed Service Customer
I was not satisfy that it took 3 days to do my car. I was told to drop on Thursday and they would do the air bags that day in 2 hrs then startto do the arm control that afternoon be finished by Friday with my car. Turns out they didnt do my car Thursday and did my air bags started early Saturday and finally finished around 2pm Saturday. Then I turn at my driveway and the air bag on panel starts coming out because it was snapped on right. So i had to come back Monday to get it fixed. Do i was not happy with my service.
Elrod B.
Business Response
Elrod - Thanks for bringing your vehicle in for the recall. We're sorry about the issues you encountered - on older vehicles, we sometimes encounter issues with parts stuck or rusted in place, which means that it takes longer to repair. We appreciate your patience and understanding, and hope to serve you again in the future. Sincerely - Mazda of Lake Lanier.
Confirmed Service Customer
Was very happy with the service. Staff was extremely helpful. The waiting area was clean and all the drinks and snacks were in order. Our time just flew by. Thank you. Mr. And Mrs. Corsini
Anthony C.
Confirmed Service Customer
My first trip to your dealership and I must say the Service Team from the moment I arrived and book the car in were extremely efficient and professional in their dealing with me. Being a training specialist for the past 40 years I enjoy seeing a well managed and smooth operation. It was apparent that you company emphasis is on total customer satisfaction. During the visit I did manage to speak with a couple of the Sales Team who were also very helpful and followed up with a call the next day.So all in all I can say I had a pleasant experience at Mazda of Lake Lanier.
Steve P.
Confirmed Service Customer
Had a wheel bearing replaced and picked up the car on a Thursday. On Friday evening approximately 200 miles from home the wheel almost fell off. I will commend the service dept in helping me with this issue and agreed to correct the repair which they did in a timely manner. However the original vibration that instigated the original repair was now back. Also the hotel expenses we incurred and were told would be reimbursed have not been remitted. Also some other goodwill work has not been performed nor have I been contacted to have done despite leaving several messages for Amy and stopping by the dealership in person. You get the 2nd star for replacing the damaged parts.
Tim C.
Business Response
Tim - Thank you for your feedback, and sorry to hear that you are still having issues with your vehicle. Our team is in touch with you and we look forward to working towards a resolution for you. Sincerely - Mazda of Lake Lanier.
Confirmed Sales Customer
I feel duped in a way. I spoke to a salesman(AJ) and told him what I needed the price to be out the door. He told me fine it can be done, so I drove an hour to the lot. I should have walked away the moment the price became 5,000 more than what we spoke about. The salesman had a smile and was very nice all the while knowing they changed the agreed price. I had my own financing and set amount I could spend. So after swallowing the fact I was not getting the price we spoke about over the phone, I started from the beginning (advertised price) but wait there's now an add charge (Atl. Advantage $1735) that I could not opt out of even though I was buying a used Chrysler T&C from a Lincoln dealership. This plan is for their new cars, I really didn't want it. They dropped the price to $735 but that goes to show the advertise price is not the "true price". After speaking with the bank I was allowed to go up on my loan. I had to come back the next day with the check from the credit union. The next day what should have been a quick in and out with the Financial Department turned into 5+ hours of waiting to close the deal. I had a grumpy 17yr old son a 70yr old mother mad because we were there 5+ hours, plus two 3yr olds hungry and trying to eat all the snacks. I finally get in with the Financial Department and asked why the line item that should have said Atl. Advantage now said wounded warriors fund. The finance guy removed the line item and added that amount to the price of the van (make the sales price $735 more) After all was said and done, I paid more than advertised internet price, it was late (I fell asleep waiting to close that night. I felt stuck because that would be the last night I would have available transportation. I still feel like they did a Houdini on me. There is no way to tell if I have the forced service plan, the line item was removed. So I have to pray they will keep that verbal promise (which the 1st verbal was already broken when the price shot-up $5,000). I did walk away with a big red bow and a full tank of gas, thx to AJ.
Andrea C.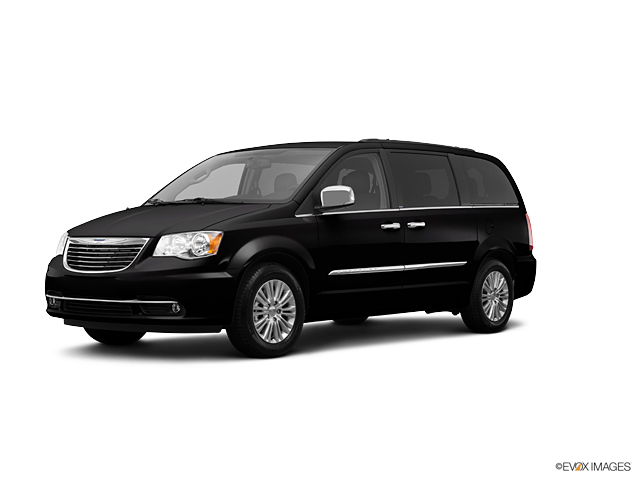 Business Response
Andrea - Thank you for your feedback. Our management team has reached out to you address your concern, as your satisfaction is our priority. Sincerely - Mazda of Lake Lanier.
Confirmed Service Customer
I brought my Mazda in for an oil change and a front end vibration checked. I was not told there was a $129 diagnostic charge or I would have declined and gone somewhere else. The diagnosis had to do with my tired. When I went to my tire dealer I was told I needed new struts and shocks. I don't know what to think. I've spoken to the dealership general manager and service manager about the diagnostic charge and it has been addressed.
Kay S.
Business Response
Kay - Thank you for your feedback, and for bringing your vehicle in. We're happy to provide further details on why your struts need replacing, and to answer any other questions you have at this time. Sincerely - Mazda of Lake Lanier.
Confirmed Service Customer
The service personnel were courteous and helpful. The waiting area was very nice. The changing of the airbags was done in a decent period of time and my car was washed which I didn't expect.
Ken G.
Confirmed Service Customer
Service is prompt, car is always returned clean. Staff is courteous.
Clifford G.
Confirmed Service Customer
It was a little difficult finding where I needed to go for the service. Usually it wouldn't be that big of a deal, but this time it was raining and I had a two year old in tow. A little more signage would be helpful. Once I was in the right place though, I was well taken care of. The waiting area was comfortable, staff was friendly and kept me updated on progress, and it was one of my better experiences at a dealership (especially having a little one.)
Kasey D.
Confirmed Service Customer
Took my 2013 Mazda CX-9 in for an air bag safety recall. Service was excellent. Amy was very pleasant & her customer service was excellent (*****). All staff members at this dealership were friendly. Appreciated the courtesy car wash. Great job.
Joyce G.
Confirmed Service Customer
My old truck is unique and difficult to work On...these guys went above and beyond to do a great job, Shane in parts came up with everything we needed to fix suspension,Allignment hubs, and bearings, then we got to do brakes. Everybody helped r3 techs! John Nick,and Tevin. Tough job, but these guys are tougher. Any shop can do the easy one.
Gene D.
Braselton
Confirmed Service Customer
The Service Team at Lake Lanier Mazda/Cadillac was Accommodating to My needs Very Pleasant Experience!
Courtney B.
Confirmed Service Customer
Brought my vehicle in for an Airbag emergency recall. The service advisor came out and showed me filters that needed changing, as well as, front end alignment and some carbon cleaning. I told her to perform all but the carbon cleaning. I was never offered a coupon or discount even though I have taken this car exclusively to Lake Lanier Mazda for three years of service. Then after completing the work , I paid the cashier and was not even offered to get my car in the covered garage while the weather was horrible outside. Though I watched others get their vehicles in the covered garage. Then I get in the car and all my presets were gone from the seats and the Sirius radio was on preview, I had listened to Sirius on the way to the dealership. No one bothered to tell me that the battery had been disconnected and I would have to call Sirius and get that hooked up again. All in all it was very disappointing at Lake Lanier Mazda and I am considering taking the car somewhere else for service. Not to mention that I recommended this dealership very highly to two coworkers looking for Mazda vehicles.
Andy K.
Business Response
Andy - Thank you for your feedback. We apologize for the inconvenience that resulted from your battery being disconnected and radio presets being reset. Thank you for taking the time to speak with our service manager, Amy. We certainly encourage you to look at our rotating service specials and coupons online and take advantage of them. Sincerely - Mazda of Lake Lanier.
Confirmed Service Customer
I made an appointment for 1 PM. I was told it should take about an hour or an hour and half. After waiting for 2 hours I went to ask the service desk if the care was ready. I was advised it would another 15 minutes. Then 45 minutes later the car was ready but not the 'paperwork' but they said rather then keeping me waiting it would be mailed.Your display sign says respect your customer's time. ????
Ronald W.
Business Response
Ronald - Thank you for taking the time to give us your feedback, and for speaking with our service manager, Amy. The airbag recall you came in for could take up to 3 hours to perform. We always welcome you to use our shuttle service or a loaner vehicle so you don't have to wait. Sincerely - Mazda of Lake Lanier.